The 7 Questions Interview Series: Logistics and Supply Chain Data Integration
"The 7 Question Series" is an investigative content series where we seek out key leaders in a specific industry and/or subject matter expertise area and ask them 7 key questions that "enquiring minds want to know". There is a twist however to these questions. We provide the person being interviewed with a hypothesis for each question. This helps to frame and set context for their answer.
Logistics and Supply Chain Data Integration Series Objectives:
The objective of this series is to establish direct connections with Logistics and Supply Chain experts across the globe and ask them the same set of 7 questions regarding e-commerce data integration in the supply chain. We want to derive insights from their direct experiences and expertise that will help e-commerce companies, both B2B and B2C at all stages of their evolution. We are also curious to see if their answers are similar or different. These interviews will be featured on this website as a series.
Interview with Petri Helo, Professor of Industrial Management, Logistics Systems at the University of Vaasa, Finland
About Petri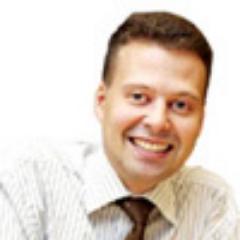 Petri is a Professor of Industrial Management, Logistics Systems at University of Vaasa, Finland.
His research addresses the management of logistics processes in supply demand NETWORKS, which take place in electronics, machine building, and food industries. This research has developed new approaches on analytical modelling and use of computers solving industrial management problems. This research is primarily conducted within the Logistics Research Group at the University of Vaasa, Finland.
The Interview
Robin Smith: I hear the terms B2C, B2B and now Omnichannel retailing. How are the changes taking place affecting the supply chain and logistics providers?
Petri Helo: The biggest changes are analytics that are being adopted in B2C, at the same time the best practices in the B2B operations side are coming to consumer side. There are several emerging trends in supply chain management that I see. Analytics and big data as they develop should help companies to make better decisions in planning and forecasting. Integrated data systems and standardized frameworks enable real-time visibility in the supply chain. This will mature.There is also lot of pressure on sustainable operations – better logistics performance could lead to both lower costs and lower emissions for example.
Robin Smith: When would it be appropriate for a web based retailer to think about the benefits of integration?
Petri Helo: Right now. Integration toward various stakeholders is crucial – suppliers, consolidation hubs, distributors, transport companies. The only way to provide real-time information from the supply chain is have an integrated system and to utilize it.
Robin Smith: How important is the Logistics provider's investment in technology and how does it affect the omnichannel customers ability to scale?
Petri Helo: Logistics used to focus on material flow. Today, the advances are made in information flow and IT is therefore a critical tool. However, the investments should always follow a planned strategy and optimized processes.
Robin Smith: I hear many web retailers are small businesses. What have you seen as indicators of success and the ability to scale versus those that can't?
Petri Helo: Web is an important channel for almost any company today. Successful SMEs are able to expand the market and find their niche in a larger setting – sometimes becoming a global player in their special area. Transforming old processes to the web does not always work. Strategic thinking for the web business is needed. Sometimes a lot of money is spent on IT systems, which provide all types of possibilities. However, due to lack of support in deployment and integration, the systems are not used in full scale so a comprehensive strategy is needed.
Robin Smith: As a web retailer's supply chain gets more complex, as they scale, how do they transition to more complex platforms to handle the growth without killing the business, what do you see as the pitfalls?
Petri Helo: Basic things should be kept in mind – customer satisfaction and keeping promises: on-time delivery, lead-times, inventory levels, operational efficiency at the same time. Logistics systems development should be closer to operations development than managing an IT project.
Robin Smith: How complex can the integration requirements become as a web retailer scales?
Petri Helo: Things may get complex when process variability increases and different types of supply chain configurations are introduced. Difficult situations may occur, for example, in order change management processes with configurable items. However, sometimes the integration requirements collected from organization are overkill – too much effort is spent on technical possibilities and less on real business demands. It is better to start with simple standardized approaches and the later scale up when the actual business demands are clear.
Robin Smith: Any advice on the logistics implications?
Petri Helo: Fix the processes first, then take full advantage of what IT offers.
Petri's social outposts: LinkedIn | Twitter | Google Scholar
FYI: Sign up to be notified when the next post in this series goes live. To do that fill in the subscribe box on the right side panel at the top of the page. Check out other interviews!
---